Rug maintenance is important. We all want a clean carpet. It just looks better, feels better to walk on, smells better, and is more environmentally friendly for our respiratory health. If you do not have access or the ability to use a carpet cleaner, this article covers a few things to consider when you go to clean your rug and some tips and tricks for buying a rug and how to maintain it.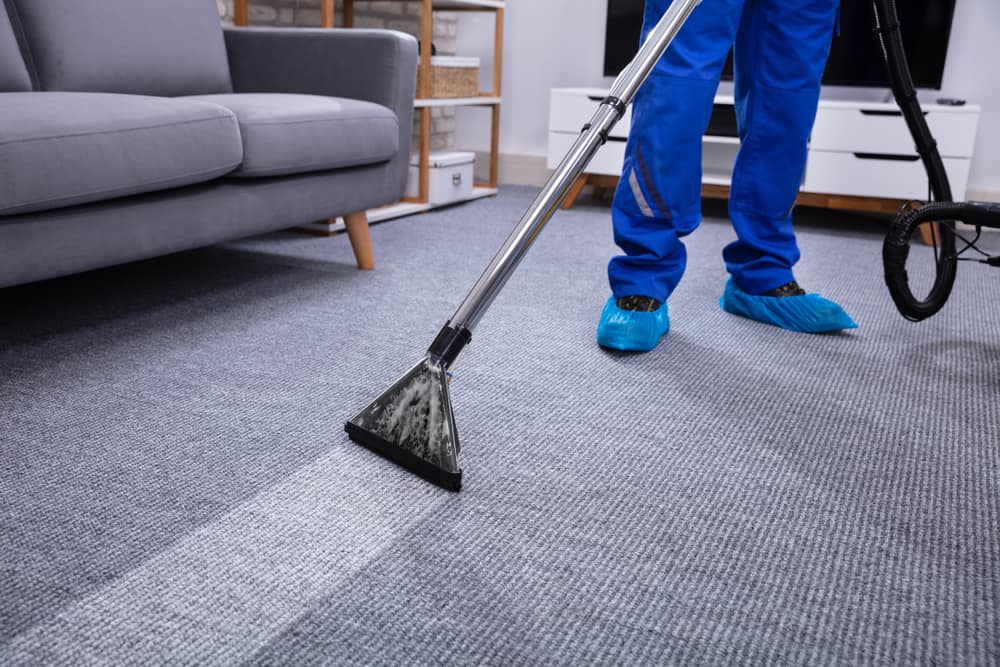 This blog will help demystify the endless options you will hear in your search of how to best clean your carpet. Taking care of your new rug will be an important factor in how much you love your decision and how long it looks beautiful. Consider the maintenance and care of carpets: Before you buy a rug, you should know how much maintenance is required to make your carpet look like new again.

For ages people didn't have a carpet cleaner, so how did people clean their carpets? It is a tried and true trick that most people don't know about and you can buy it at your local grocery store.
Here is a good step by step to clean your carpet safely with vinegar and water.
Vacuum your carpet well to ensure you remove any dust or dirt before you get your carpet wet.
White vinegar is known to destroy most bacterias and even some viruses. If you mix water and white vinegar in a bowl or a small bucket with hot water, you have a natural, safe, and very effective carpet cleaner. Vinegar is a great cleaner. It smells strong, but the smell will go away over a short time and once the carpet is dry.
When you mix the vinegar and water be sure you mix one part vinegar to 3 parts water. You can mix the solution in a bottle to generously spray over your carpet.
Let your carpet sit for a few minutes and after you can dab it with a microfiber cloth to dry it. Do not scrub your carpet. Scrubbing your carpet will damage your carpet.
Once your carpet is dry before vacuuming. Wait at least 24 hours before you vacuum the carpet and place some fans on it to ensure it dries well.
Those who buy a carpet simply because it is cheap will generally have to find replacements faster than they would like. If you don't know what you're doing, you could end up buying a super-expensive carpet that won't last long. Be sure the carpet is a quality carpet.
It's also so easy to get lost in the excitement of purchasing the perfect new carpet to match your furnishings, but you should first take the factors discussed here into account and when purchasing a carpet you want to make sure to maintain.
When making your decision, do not just consider the colour or appearance of the carpet, but also its specifications and price. Make sure you choose a carpet that will last a long time, is very durable, and easy to clean.
The care that is required depends on what type of carpet you have. Make sure you are aware of the maintenance requirements of each type of carpet to avoid those that cannot be maintained and cleaned as easily. When choosing a carpet, it is smart for you to choose a type of carpet that you can easily maintain and one that doesn't collect as much bacteria build up over time.