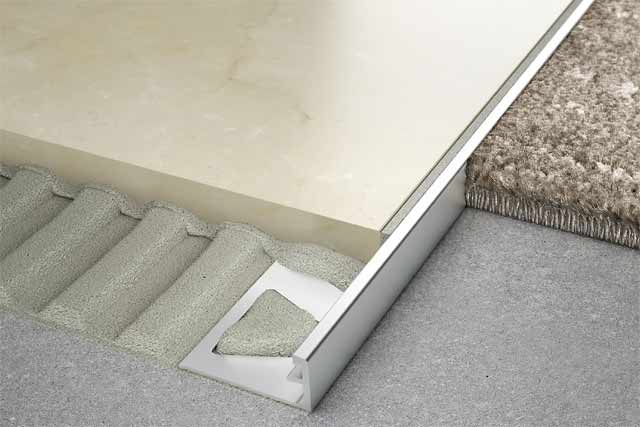 Schiene or Jolly
This is commonly referred to as an "L Profile". It is used to finish exposed tile edges where required. You will typically see this on exposed edges for backsplashes, tile baseboards, and even when tile is butting up to other surfaces like hardwood, or carpet.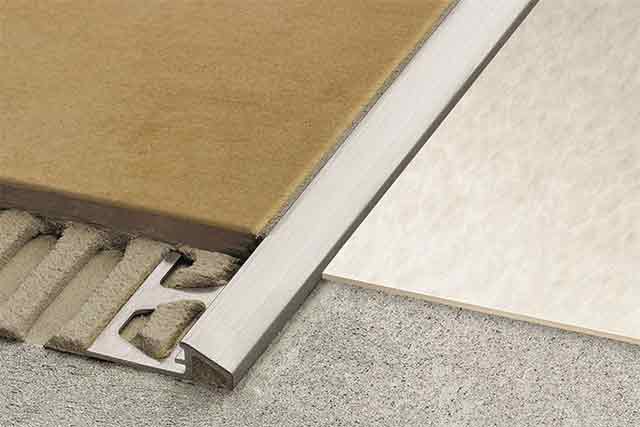 Reno U
This transition goes from tile to lower surfaces such as concrete or linoleum.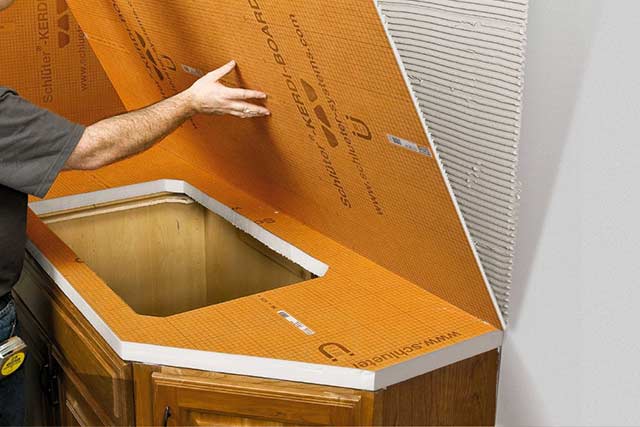 Kerdi Board
This product is used as a substrate, typically used for assisting in the installation of the waterproofing for a shower. This can also be used to make niches, or benches.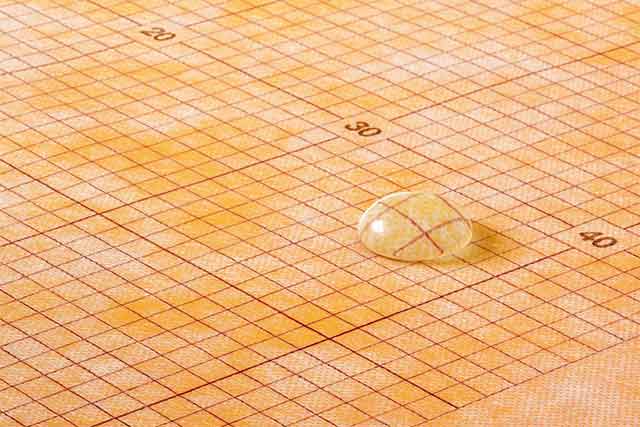 Kerdi Membrane
Kerdi Membrane is the product that actually does the waterproofing. This membrane is a sheet good that provides waterproofing and vapour resistancy.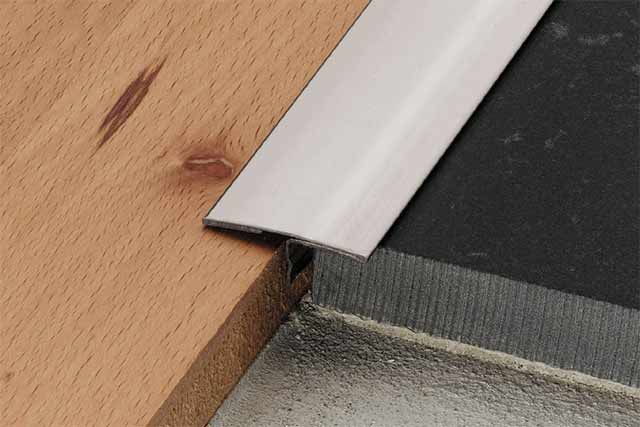 Reno-T
A Reno-T is a metal transition between two different floors that are the same height. Multiple sizes and colours are available in this profile.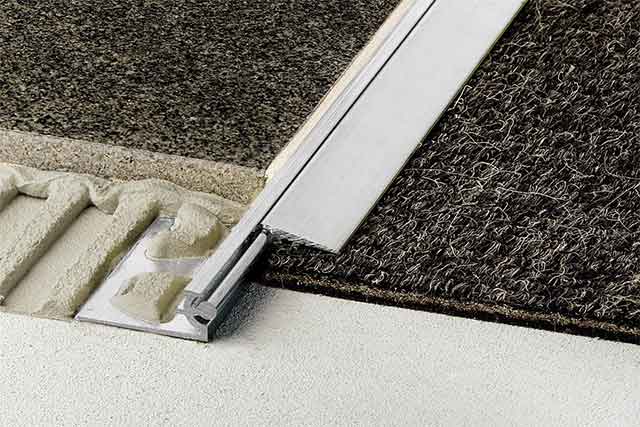 Reno-V
Sometimes when required, this profile is used. It's an adjustable reducer that's used when a Reno-TK or Reno-U cannot because of the difference in surface heights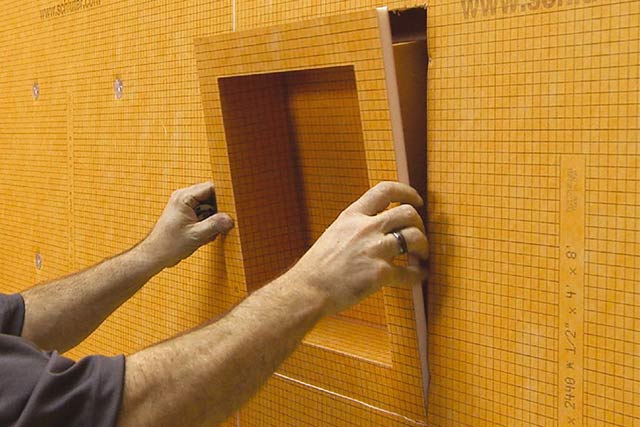 Kerdi Board Niche
Niches come pre-made in assorted sizes which are made out of Kerdi-Board and serve as inserts which are to be tiled. This product is typically used in showers.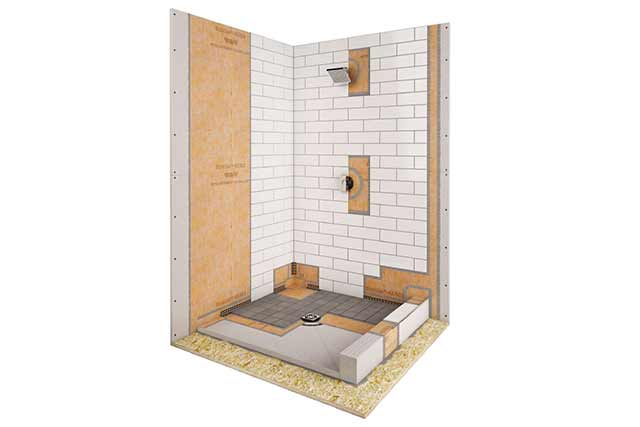 Kerdi Shower Kit
There are 4 sizes available in the Schluter shower kit. This includes a tray, curb(s), some membrane, band, drain, corners, a pipe seal and mixing valve seal. Shower kits make for more ease of installation, in addition to saving you money.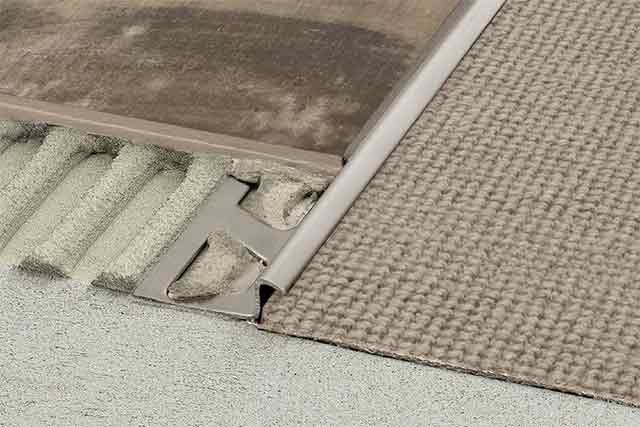 Reno-TK
This profile serves as a reducer which goes down to lower surfaces such as carpet. It's available in different sizes and colours as well.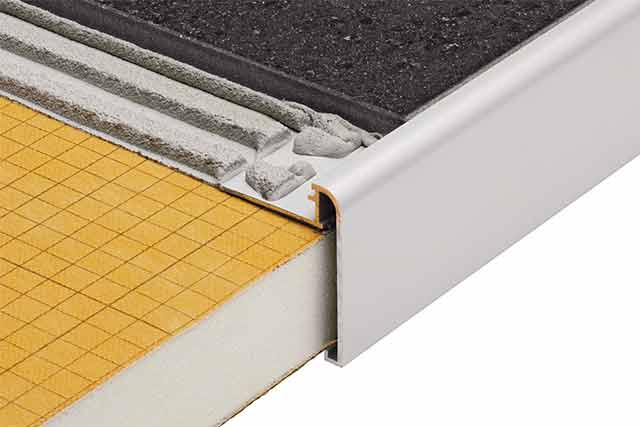 Rondec-Step
Rondec Step is a metal stair nosing or a finishing piece for tiled countertops. It finishes the exposed tile edges, and provides a rounded corner. Corner pieces are also available for this product.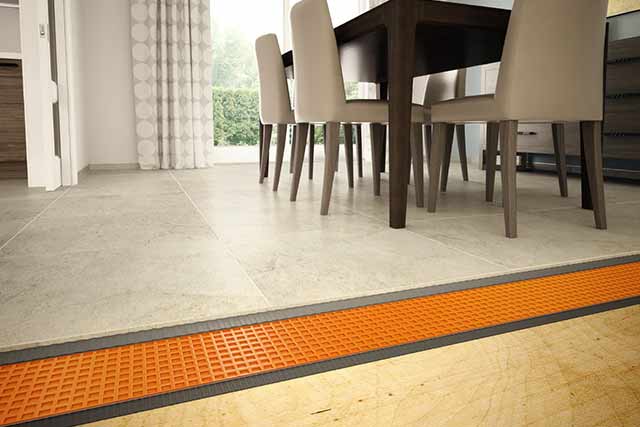 Ditra
This product is an antifracture uncoupling membrane. It minimizes the movement from the subfloor to the tile, and also acts as material to build the tile up to existing surfaces. In addition to those purposes, it also acts as a waterproof and vapour barrier. Ditra-XL is also available which serves as the same product, but builds up the height more then the regular Ditra product.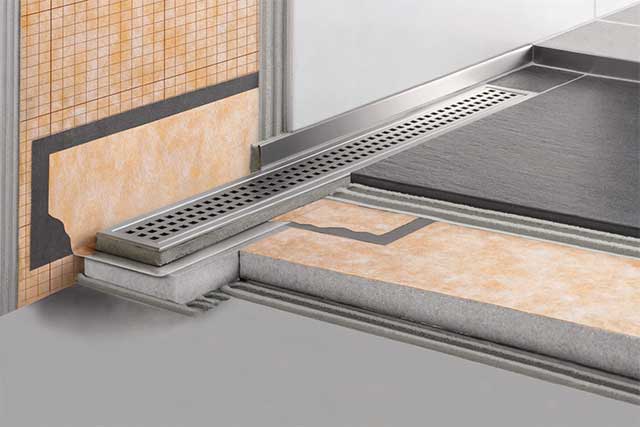 Kerdi Line-Drain
Kerdi Line Drains are a linear drain that runs across your shower. There are different grates available such as perforated, closed or to be tiled grates. Many sizes are available to make sure this is right for your shower.
Other Schluter products are available such as trays, curbs, ramps and benches. Most of these come pre-made and are able to be tiled.