When you go to buy your new carpet, you might just be thinking, "It's just a carpet, right?… what more is there to it?"
Interestingly, there are many mistakes one can make in the carpet buying process. We will help you avoid making these mistakes by providing you the proper education.
If you're in the market for a new carpet for your home, we know it can be tempting to just rush over to any one of Calgary's carpet stores when you hear of a good carpet sale… but, a great price is not the only thing one should consider in their purchase.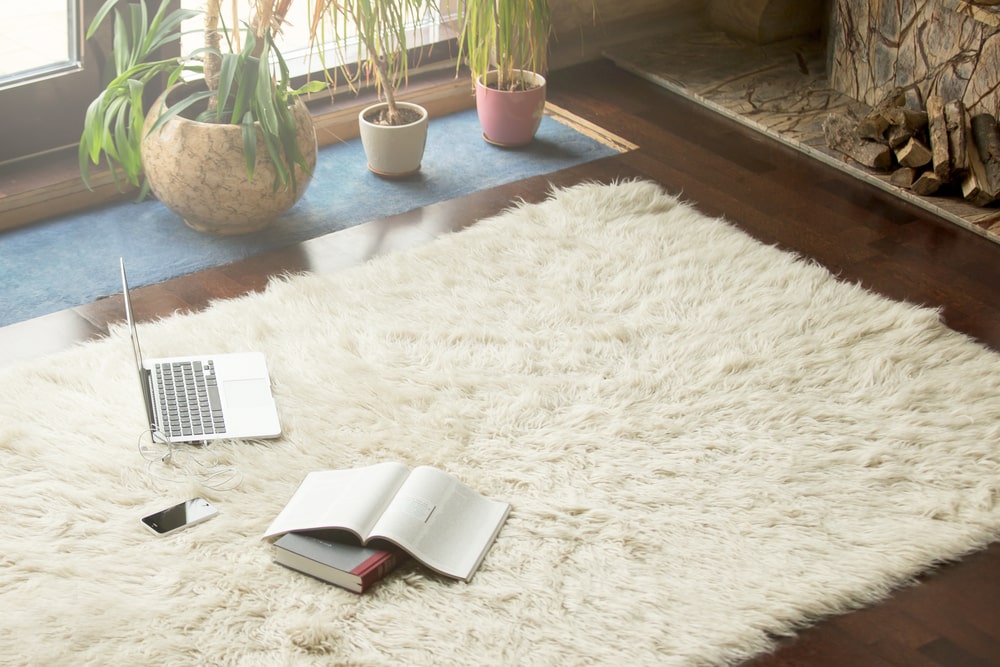 When going to buy a new carpet, one can easily be overwhelmed by finding so many choices between carpet colours, fibres, pricing as well as needing to wisely discern which choice of carpet is right for you.
Here are some important things to consider avoiding these common mistakes people make along the way in choosing the correct carpet for them.
How long do you want your carpet to last?
Not all carpets are created equal. A carpet's life range is 5-15 years depending on the type of fibre you choose, what your lifestyle is like, as well as the frequency in which you have it cleaned.
Here is a list of carpets and what their average longevity is on each…
Wool: 8 years.
Nylon: 12 to 15 years.
Polyester: 5 to 15 years
Olefin Polypropylene: 10 years.
What is the right face weight to choose?
Face Weight is the weight of the fibre tile square of the carpet you are considering. This weight also includes the thickness from the backing of the carpet to the front edge of the fibre.
The other things that determine the face weight of a carpet are things such as, stain and soil protection, design, and colour.
Durability – A quality carpet tile backing is by far the most important factor in determining the durability of your carpet. A carpet is meant to be walked on and should hold up. However, foot traffic causes damage to the fibers of the carpet you are walking on. If you ensure the backing has a good cushion to absorb the impact. This will keep the fibers of your carpet looking great and will protect the fibers from wear and tear. A higher-quality tile backing will ensure you keep your carpet 40-50% longer.
Which is the right fiber type for you?

We already considered longevity… but there more things to think about when you are living with your new carpet. Consider your return on investment and what is most important to you in the following. This is a good overview but if you want to know more, we cover this in way more detail, so you know how to choose a good carpet for your house. Read here
Be sure you are considering the following…
Will my carpet last as long as I need to?
Is there heavy foot traffic on the carpet?
Will my carpet hold soil and stain protection?
Does my carpet hold static electricity?
Will my carpet feel nice under my feet?
Will my carpet be prone to causing allergens?
Do I want natural or synthetic fibers?
Is my carpet good for my climate and will it collect mold?
Will my carpet fibers be crushed permanently under the weight of furniture and foot traffic, or will they spring back into action?
Will my carpet colour fade over time and use?
Will my carpet hold up with kids or pets?
Can I DIY or should I leave it to the pros?
So many people end up spending more money by not hiring professionals to properly evaluate and install in their carpet. Many enjoy the DIY (do it yourself) process and get very excited about installing their new carpet. Carpet installation is something that should be left to professionals considering the below.
Incorrect carpet installation is one of the more common mistakes. Many people try to do it on their own and they sometimes ruin their carpet in the process or cannot get it properly secured down.
Measuring your rooms and calculating square footage sounds easy but it is a mistake that is far too common. Make sure you have a professional properly evaluate the square footage. This will make sure you do not purchase a roll of carpet you cannot even use because it is short of fitting the room properly.
We hope we have made your journey more pleasant as buying a new carpet for your home shouldn't be stressful. Instead, it should be an exciting process!