When searching for a new carpet, the process can be very tough to navigate. There are some things you should consider when you start your new search at your local Calgary carpet and flooring stores.
Would you ever think that buying a carpet for your home would require so much consideration?
Well, think again... and get your thinking cap on because there are a few important things to consider.
Buying a carpet can be an overwhelming process, but don't worry, we will make it easier for you and help you understand the things you should consider before a large investment in carpeting your home.
There are many kinds of carpet to choose from depending on what use you are considering your carpet for. The carpets to select between are; wool, nylon, polyester, olefin/polypropylene, as well as an underlay for the carpet.
Where you live, how you live, if you have allergies, and your preference for natural or unnatural materials can all impact your carpet buying decisions.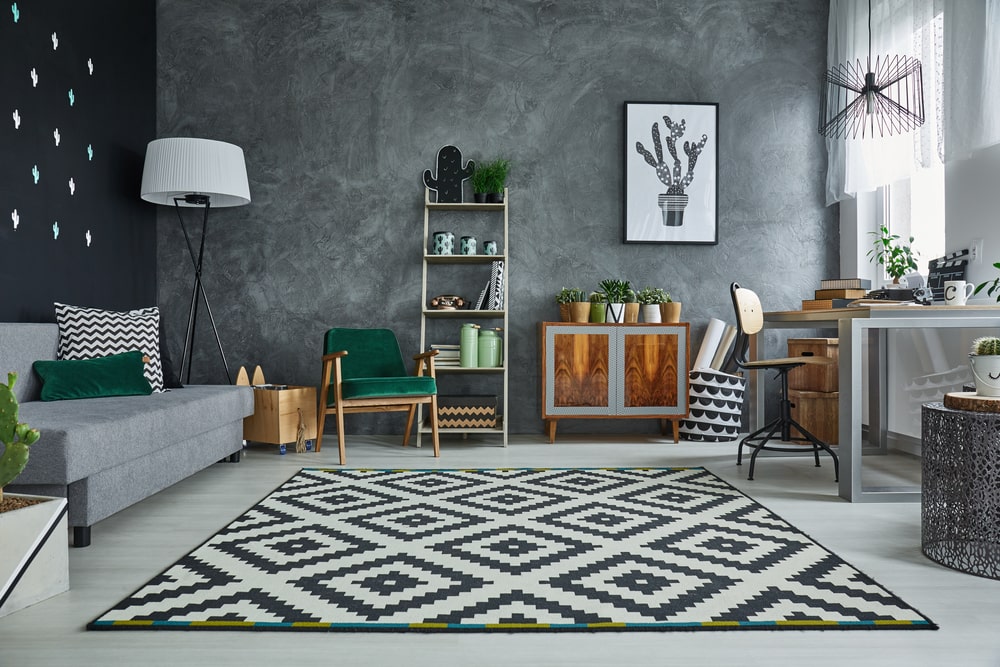 The climate for carpets in Calgary is great due to the low humidity levels.
Is wool the way to go?
Wool carpet is a natural fiber and is a great example of how carpets can hold up well in humid climates.
Wool can absorb up to 30% of its weight in moisture without feeling damp. In damper regions, mould is something that can build up over time, but because of the dry air in Calgary, mould is not an issue compared to other, more humid regions.
Wool carpet presents minimal health risks and has a great impact on your health. Your respiratory system could be irritated by inhaling carpet fibers, which could lead to allergic reactions. Because the fibers are very thick and long, wool cannot as easily be inhaled.
Wool can last an average of 8 years when other carpets range 5-15 years depending on the use, treatment, and environment. Carpets that get cleaned more often will last upward of near 20 years. Be sure to clean your carpet every 6 months to 2 years and it will keep your carpet in great long-lasting condition.
How does nylon carpet compare?
Nylon is a synthetic material and is known as the most sustainable of synthetic carpets. Nylon's resiliency is seemingly unmatched.
Nylon does not stain easily and resists staining, especially with regular treatment.
Nylon has a great yarn memory that prevents crushing and has great abrasion resistance.
Or should you go polyester?
Polyester carpet is much more affordable to install compared to other carpets. It's great for the money for sure.
Polyester can dye well, so it comes in many more shades and vibrant colours than other carpets. Now because the dye holds so well, polyester is resistant to fading.
Polyester is so soft it almost feels like velvet. Its luxurious touch feels amazing on your feet and also renders less static electricity compared to other carpets.
Polyester is incredible for parents and pet owners because of this carpet's resistance to stain. No carpet dries as quickly. Polyester does stain with oil-based stains and is great in humidity and places where you will have frequent spills like kitchens or bathrooms.
Polyester's downside is that it is less durable. When it gets matted under furniture, it will stay that way. The fibers won't spring back up like Nylon or other types of carpets.
Have you ever heard of polypropylene?
Polypropylene has many great benefits beyond the value and appearance. It's also a very rational choice with its money to value comparison.
Polypropylene doesn't smell at all. Because the rug is synthetic, it will not hold onto any unpleasant smells.
Polypropylene is very stain resistant so you mustn't fear spilling your drink or dropping any food. Now that's a relief! Did I mention it is water-resistant?
Polypropylene is very similar to polyester in that it keeps its colour and does not allow for static electricity. So, no more shocking yourself every time you hit the light switch!
Will all this considered, buying a carpet should be an exciting process! We hope this information has alleviated any anxiety that might come in choosing the right carpet for you.