When it comes to your home, you want to ensure you don't cheap out on quality flooring in Calgary, where the housing market is so great for resale. Choose a floor that will last, be easy to upkeep, do not break your wallet, increases the resale of your home, can withstand high amounts of moisture, and protects your lungs.

There are benefits to each of these, and you have the choice to choose between tiles, carpet, laminate, vinyl, and hardwood flooring. Today we will talk more about the benefits of having tile flooring. It is one of the best choices among all the different ways you could go when choosing flooring for your home.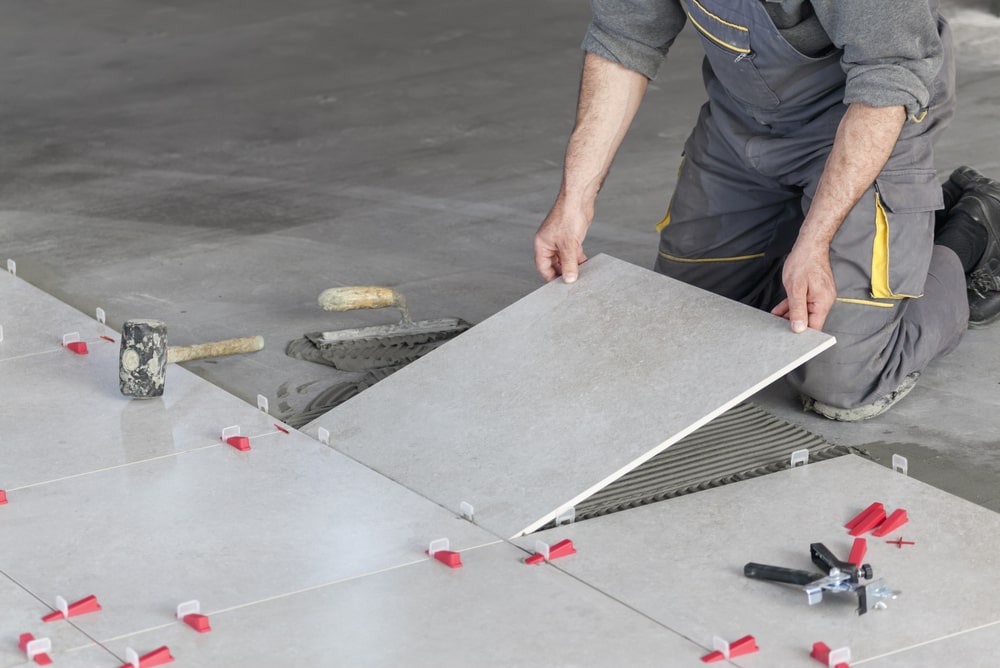 Europeans love their tile and understand the benefits of using it.

I am personally a huge fan of European homes and how they do their tile work. I had the chance to visit Germany and when I was there, I was introduced to a man that had built his own home from the ground up. I remember when I went to the basement to take a shower, I was walking down the stairs, and upon gazing at the tile work, I found to my surprise, that the tiles were warm and not cold like you would expect.
He had in-floor hydro heating in the tiles, and I can say I always really looked forward to going to the basement for a shower after that each day I stayed as a guest. I asked him why he decided to in-floor heating on the tile on his main floor and in the basement. He said even in the winter, he was able to heat the whole house with the in-floor heating and as heat rises, he didn't even need to heat the upstairs.
Outside of having in-floor heating, the opposite is just as great. Another great thing about tile is that it keeps the house nice and cool in warmer places, so if you are looking to escape the heat during Calgary's summers, tile heating is going to allow you to stay nice and cool.
Rather than going with carpet, here are some of the great benefits of tile flooring you should consider…
Do tiles have better air quality than carpet?
Carpets collect dust and dirt. Depending on the type of carpets that can retain a lot of moisture, such as wool, carpets can create bacterias that can become allergens and cause microscopic bacterias that become airborne. The great benefit of tile here is that it is easy to clean by simply sweeping, or vacuuming and mopping.
Are tiles more low maintenance than carpets?
Tiles are very low maintenance compared to carpet because carpets need a lot of upkeep for spills and can become damaged by pets, kids, and heavy foot traffic. When you need to clean your carpet every six months, you do not need to do that with tile. There is no extra cleaning or upkeep required for tile beyond the normal sweep and mop.
Are tiles more durable than carpet?
Durability for tile as your flooring choice is unmatched. As mentioned above, foot traffic, pets, spills, and stains can damage a carpeted floor. The tile is durable. Spills cannot seep into tile or stain. No matter what amount of foot traffic you have, you do not have to worry about your tile wearing out. Because of the durability and long-lasting nature of tiles, it really can increase the resale value of your home. Just be sure if you are walking on tile with your shoes on to check and remove the tread in your shoes for small pebbles that can get logged in your shoe tread. If you walk on tile, the rock in your shoes will cause scratching on the tile, much like when you walk on hardwood.
When you go shopping for your tile, consider all the above and enjoy the fact that you are adding equity to your home by deciding to go with tile over anything else.

Oh, and did I mention that tile comes in many varieties, sizes and colours compared to carpet? This can really get your imagination going… and you can simply ask your tile retailer and installer in your Calgary tile stores for their catalogue to pick the style that matches you and your home.