Hardwood flooring is so great to have. I remember when we struck gold when I was helping a buddy renovate and flip a couple of his houses. We found hardwood under the carpet in both homes and ended up sanding them, staining them, and varnishing them. The rest of the house was already renovated but when we finished the hardwoods, the home looked 10 times better than we ever thought it would be and created that wow factor that helped us easily sell the home.

Here are 4 of the top benefits of hardwood flooring for your consideration…
1 - Hardwoods simply look amazing
Hardwood flooring can give your home a classy, elegant look or a rustic look and, because hardwood flooring is so versatile in all its styles, there is a type of hardwood that will go with any overall look you are wanting to achieve in your beautiful home.
2 - Hardwood floors hold up for a long time
Durable flooring is important. If you do not have durable flooring, you will end up with flooring that you paid a decent amount for and not be able to enjoy it for a very long time. The nice thing about hardwood is that you don't need to worry about its durability. Hardwood floors will last and are a staple piece of the selling factor if you ever decide to put your home back up on the market.
To make sure your hardwoods don't get scratched and scuffed, be sure you put an area rug where pets could scratch it and ensure you and your guests always remove their shoes at the door. Vacuuming is important as well… the more often you get on top of any small pebbles or sand and dirt, the better shape your floors will stay.
Calgary hardwood installers can tell you what you need to know about underlay for your hardwood flooring. Do not cheap out on your underlay. If you do, there will be no give and your feet will not be as happy. Investing in good underlay is important for your feet and will also keep your hardwoods lasting longer.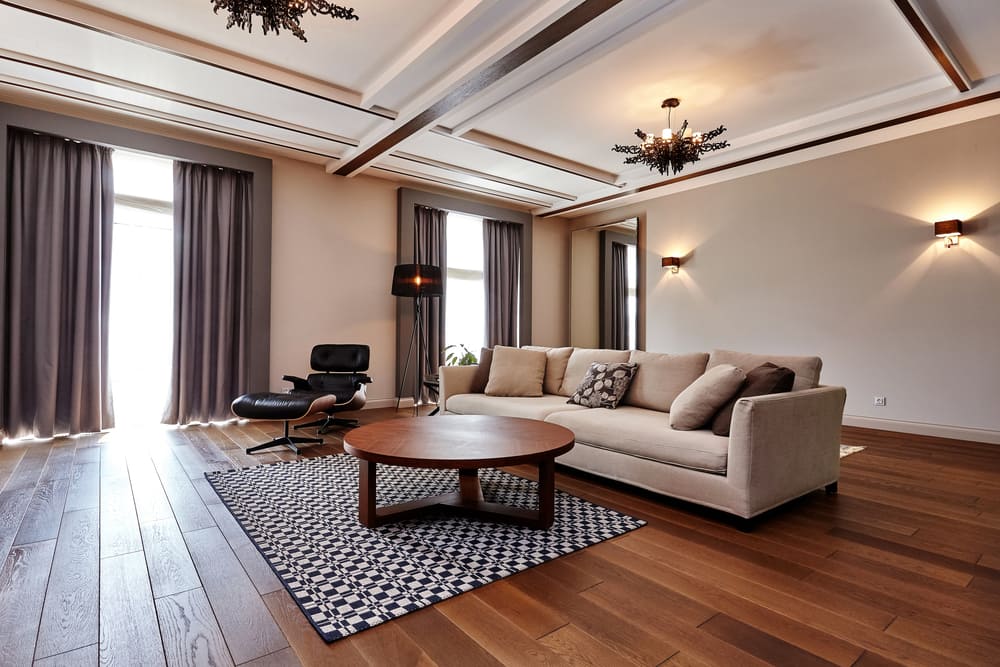 3 - Hardwood flooring is safe first
Some floors will hold onto and grow harmful bacterias, dust, and debris. These don't easily come out of carpets with a vacuum. To make sure you stay on top of these, you will want to ensure you get your carpets are cleaned every six months.
Carpets are notorious for these issues and high maintenance upkeep schedules. With a hardwood floor, all you need to do is ensure you sweep, vacuum, and mop… very easily for cleaning and maintenance.
All the harmful things mentioned above get into the air and can cause problems with breathing and are very hard on someone who is asthmatic. Hardwood flooring is the best choice for those with allergies and asthma.
4 - There are many styles of hardwood to choose from
Hardwoods have many styles available. You will for sure find a great match with the rest of your home. There are thin planks to thick planks, longer planks, and shorter planks. There are so many different styles and colours, you will be surprised when you are checking out different hardwood installers in Calgary.
Besides the above, hardwood floors sound much nicer, give a sense of class, rustic, or elegant appeal that you may be looking for and they are timeless. Even if you decided to remodel in 20 years, you could always restrain your hardwood floors for a new look.