If you've decided to install new tiles in your home, you're likely doing a ton of research on the look you want, the installation process, and the cost. In your search, you'll come across some tips that include DIY tiles to save money. But, just because you can install tile yourself, doesn't mean you should. There are always pros and cons to each method you choose, and it's important to understand every aspect so you can make an informed decision. This article details why you should hire professional tile installation in Calgary, and some of the benefits an expert can provide.
Time and money
While yes, you can save a ton on labour costs if you choose to install the tiles yourself, consider the process and the learning curve. You'll need to purchase the right equipment, watch videos, and make sure you know exactly what you're doing before the installation. In the end, this can cost you more time and money than hiring a professional - especially if an issue arises or you make a costly mistake.
On the other hand, hiring a professional in Calgary to complete your tile installation means that you're working with an experienced individual who can complete the job faster. They'll have all the tools and equipment needed, will know the best way to prep your space, and can save you money by giving you an accurate estimate of how much tile is required.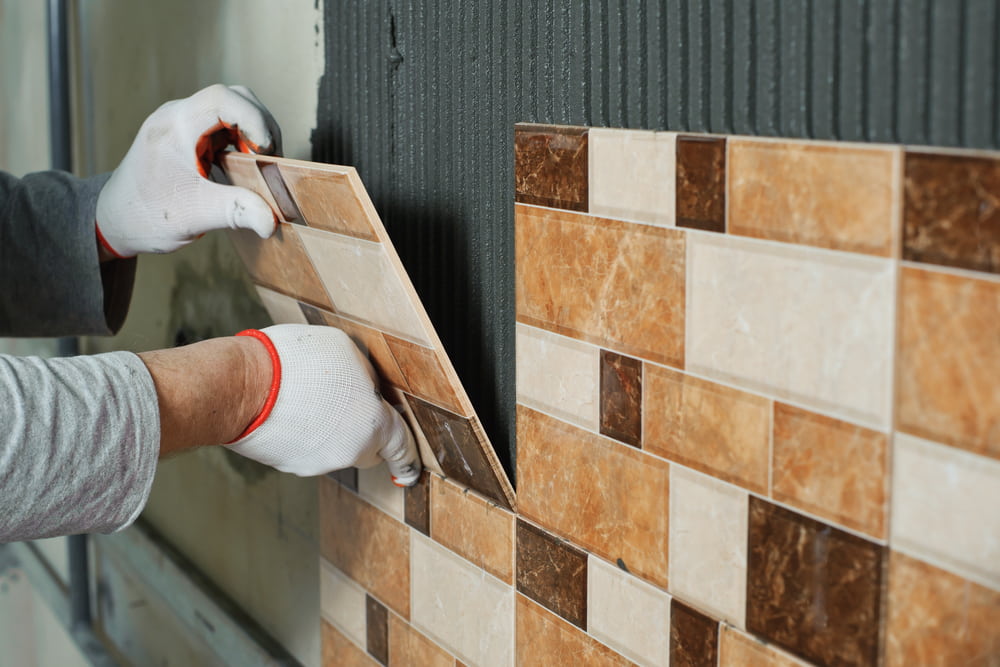 Helps you avoid issues
Professional floor installers have the certification and skills needed for the job. Because they work in their craft everyday, they know what issues to expect in advance, how to avoid them, and the best solution if a problem arises. While DIY tile installation may look straightforward at first, undertaking a large project such as this can come with many challenges.
Consider how you'll navigate awkward areas, uniquely-shaped tiles, and warping. Hiring professional tile installation in Calgary will help you avoid these problems and provide you with a quality install that will last for years to come.
You'll have access to the latest home trends
Often, big box stores offer tiles that are a few years behind on the latest home trends and material. Smaller flooring shops in Calgary that offer floor installation are well-versed on the latest designs and styles that will elevate the aesthetics of your home. One of the benefits of this is that your home's value will increase if the installation is done well and the choice of tiles are in-line with modern trends.
Working with a smaller flooring supplier also means that you're not limited to what the big box stores have to offer. You'll have an opportunity to work with a flooring professional who can guide you through the process.