When you are looking to put flooring into a kid's room, there are many things to consider. You want the flooring to be:
Fun


Comfortable


Easy to clean


Safe
With so many flooring choices, it can be hard to pick the right one. Here are some tips to help you out with Calgary floor installation for your child's room.

Carpet
When choosing flooring for your kid's room, you want to create a space that is fun and vibrant. A bright room will encourage your child's creativity and allow him/her to enjoy their space with a wild sense of imagination. Speak to their care-free side with colourful, patterned or even neon flooring options. You might want to choose from geometric or fun-shaped carpet tile. This type of carpeting can encourage learning as your child counts how many squares make up their room.
Carpet is also a great choice because it is cushy and comfortable making their room a perfect space for your little one to feel relaxed. After all, a bedroom should be a place you feel most at home in.
What type of carpet to choose?
Some of the ideal carpet fibres for your child's room are nylon and triexta. Nylon is the carpet of choice when it comes to coziness and beauty. Your little one will love the feel and fun look of this flooring under their feet. Triexta is a durable carpet fibre with built-in stain and soil protection, all great properties for children's flooring where spills and accidents are common.
Cork
Cork flooring installation in Calgary is a wonderful option for your kid's room. Not only is it unique, but it is warm and comfortable under your feet. It has a clean look and is easy to clean up with a simple wipe.
When you have a little one, you want nothing more than for them to be healthy. Cork flooring provides a safe environment for your kid as it naturally repels mold and other microorganisms.

Vinyl plank
Vinyl plank flooring is excellent for almost any space in your home, especially when it comes to flooring installation in Calgary in your kid's room. Vinyl plank looks luxurious like hardwood but is more durable; it is actually one of the toughest products on the market. As a bonus, if you happen to notice some damage with an individual plank, you can easily have it replaced with a new one instead of re-doing the entire floor.
There are many flooring installation experts in Calgary to help you with questions you may have about the right flooring choice for your kid's bedroom. Following these tips will make it easier to decide on the type of floor when you are in the flooring store.
Stairs are a focal point of your house, often situated in the centre of your foyer so you can go from one level of the house to the other. When you visit a hardwood store in Calgary, there are so many choices of colours, textures, and widths of hardwood for you to choose from. Choosing hardwood for your stairs can make the central part of your home look luxurious and beautiful.
Here are some considerations when choosing hardwood in Calgary as flooring for the stairways in your home.

Slippery
A tumble from high up on your stairs could land you in the hospital. Avoid the dangers of the slippery texture of hardwood by placing a carpet runner or non-slip treads on the steps. This addition will give you some grip, helping you avoid a staircase incident.

Noisy
Yes, hardwood looks beautiful, but it can be extremely noisy, especially when you are using it in one of the highest traffic areas in your home. Lessen the noise with flooring underlay before you have the hardwood installed. Underlay is a thin piece of material like foam or felt to cushion, insulate, and absorb sound. Underlay can also reduce the wear and tear of your floor.

Many types
Hardwood comes in engineered and solid forms. This allows you to have the option of choosing a wood that is best suited to your living needs. If you have children and pets, you might want to purchase engineered wood as it is a little more durable and resistant to scratches and dents. An animal can scratch the floor easily with its claws and children might accidentally dent the floor by dropping their toys. Solid hardwood however is a higher quality wood flooring option. If you are someone who wants to stick to natural products with minimal additives, then solid hardwood is your winner.
Attraction
Hardwood has many beautiful stair nosing options which allow the wood to transition beautifully from one step to the next. Here are some of your options:
Pencil Round: Resembling the look of a pencil that is sideways, this look provides rounded corners with zero sharp edges.
Square: For a dramatic effect, square nosing provides a slightly rounded edge while still making a visibly defined appearance.
No Overhang: This sleek appearance makes your stairs appear like one continuous piece of wood. This look is achieved by installing the nosing directly flush with the risers.
All of these tips will help you when hardwood in Calgary is being installed in your home. No matter what hardwood stair look you go with, you will be sure to appreciate the quality and appearance as you travel up and down your steps every day. Hardwood stores in Calgary can answer any further questions you may have about this type of flooring for stairs.
Flooring installers in Calgary know the best way to update a bathroom in your home is by replacing floor coverings, but what type of material should you use? Ceramic or porcelain tiles have been popular for many years because they look attractive. But now with new technology, vinyl planks and tile flooring in Calgary are quickly becoming winners over their previous counterparts. Here are 5 reasons why luxury vinyl planks will be better than ceramic or porcelain for your bathroom.
1. Vinyl comes in roll or tiles to fit your space
This can be a difficult installation to manage for those with smaller spaces like bathrooms, which is usually a tighter space. Vinyl tiles work with small panels that make installation much easier than sheet vinyl; they're measured by the square foot instead of the area to fit exactly what you need.
2. Vinyl planks are more durable than engineered hardwood
Engineered hardwood is made from real wood making it susceptible to dents and rotting when exposed to moisture. Plus, with engineered hardwood, you typically can only refinish them once before having to replace them because they won't hold up under heavy daily usage or if the top layer experiences a lot of wear. Properly installed vinyl planks will stand up to heavy use for years without ever needing a finish or replacement due to water damage so they're always in their best form!
3. Vinyl flooring can withstand moisture
A lot of people are not aware that LVP can also withstand humid conditions like a bathroom even with venting fans. Too much humidity in the air and real hardwood floors will swell, unlike vinyl which can handle any water or dampness from leaks under sinks, tubs, or toilets without damaging.
4. You can install them yourself
With porcelain and ceramic tiles, you need special tools which can take at least a couple of days to finish. You'll have to apply mortar to one small section of the floor at a time before carefully setting the tiles in it while spacing fairly. Once all those are down and dry with grout applied between each tile, they will stay there for another day or so until that dries too. Afterward, more waiting around as well cleaning up any residue left behind from applying grout over the top of everything else. Planks made out of vinyl though? They're really easy to put into place on your own!
5. Vinyl is super quiet
When you walk on the hardwood with tough soles, it produces a clanking sound every step. On the other hand, vinyl is so silent to get around that you can even walk across it carrying your baby while wearing tap shoes and they'll keep right on sleeping! If quietness in the living space is what's important for you, then go with vinyl.

Vinyl offers the best of both worlds because it can look like real stones and woods without all the maintenance that comes with them. It's also cheaper than other materials which makes this a great choice if you want to do some DIY projects on your own time but are on a tight budget. Next time you're planning updates in your home bathroom, consider installing vinyl floors as one way to get an update done quickly!
Tile flooring can be an iconic and beautiful alternative to carpet. Porcelain, ceramic, or stone are some of the most durable materials available for your home's floors. They do not require much maintenance because they are moisture-resistant which is ideal in areas that tend to suffer from spills like bathrooms, kitchens, laundry rooms etcetera.
How do you make your floors last? Calgary flooring installers know that resilient, quality flooring is one of the best ways to ensure that it will withstand all the different types of wear and tear. You can find affordable flooring in Calgary that holds up.
When a homeowner wants their home's floors to last for years to come, then they need durable enough material like hardwood or laminate. These are both great options because they can be found in various qualities which vary from low-maintenance styles (laminates) up to high maintenance materials such as real wood with oil treatments applied regularly. Let's review some of the most durable floorings you can be sure to love.
1. Vinyl is a great option for worry-free floors
Vinyl flooring is a great option for people who have high traffic areas in their homes. They are also easy to maintain and come in many different colors, patterns, and textures such as wood or natural stone that will make your kitchen feel like you're living on the beach!
Vinyl floors can be perfect for hallways with lots of foot traffic, but they do not only excel at these places - kitchens benefit from vinyl's softness underfoot. Plus, it is water-resistant which means spills won't damage them so much (they'll still need some scrubbing). The variety of styles makes finding something right up your alley super easy whether you want an earthy look or light color scheme - this material has all bases covered.
When choosing vinyl flooring, one thing to keep in mind is that the format typically comes as 12-foot rolls. This works great for rooms with a width of 12 feet or less, but if your space exceeds this length, there may be an unsightly seam between panels and can invite moisture onto subflooring which could lead to damage.
2. Hardwoods will stun your guests
Hardwood flooring is another durable option with a gorgeous natural appearance. Hardwoods have to be sanded, refinished, and restored to the original condition after they get scratched up by use. Some homeowners love this added character while others prefer their sleek wood look without scratches that can't be fixed as easily or cheaply.
Raintree flooring is a revolutionary way to have the natural beauty of authentic hardwood floors with exceptional performance. Constructed from durable and genuine wood veneer, Raintree can withstand spills or moisture in high-humidity environments making it perfect for basements!
3. Laminate is a safe and easy-to-maintain option
Laminate floors are a great choice for homeowners who want to enjoy the beauty of wood with less upkeep but still have an easy-to-clean surface. Laminate is made up of several layers from the top wear layer to the base bottom layer that can withstand scratches and heavy furniture even when they're running around in your home! The best laminate flooring will also offer higher AC ratings like AC1 or AC5 so you know it's durable enough to handle anything life throws at them.
Wrapping up
When deciding on a flooring type, think about your existing floors. What are they made of? If you're thinking of hardwood, that's great because it can be installed on top of a subfloor for better protection and longevity than laminate or tile flooring.
Despite the material type, take time to inspect the quality between each layer before proceeding with installation. Be sure there is no moisture present in any area where water could gather over time, especially if installing new locking systems such as click locks. Either way, be sure to plan ahead!
When it comes to flooring, there are some major things you want to consider. Taking the time to plan and go over the details is important as you want your flooring installed correctly and to have a floor that lasts for a long time.

If you have made the choice to upgrade a floor in your house or you are in the process of choosing a new carpet or hardwood for your home, you should be 100% certain you choose the right flooring.

The flooring makes or breaks the feel of a home…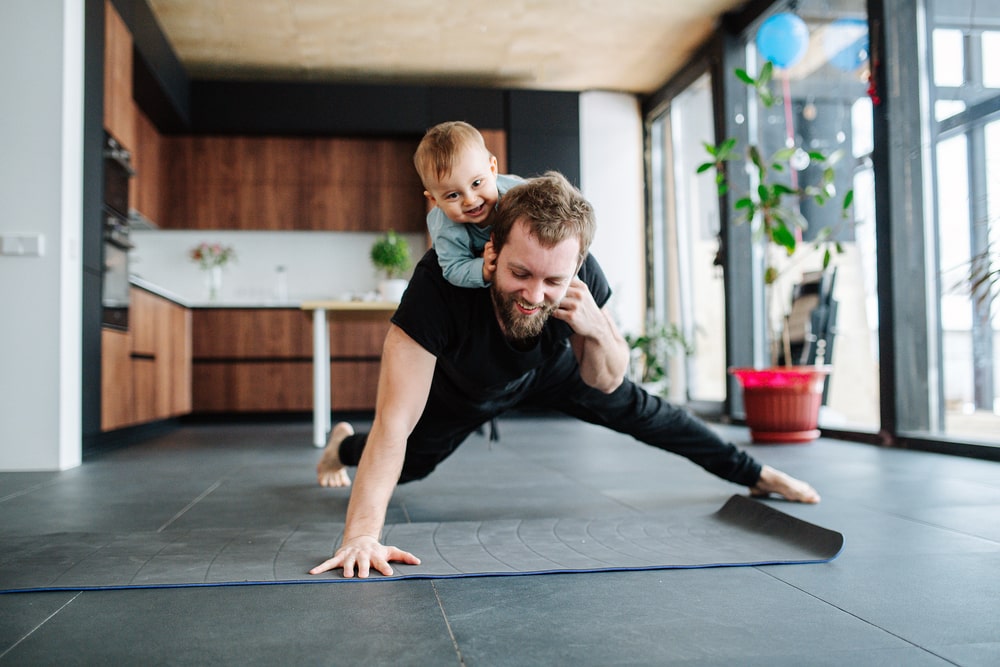 When deciding on the right flooring, there are 5 things you should consider.
1 - Are you prone to allergies?

If you have issues with allergies, carpets can hold dust that could cause allergies and some carpets even can release microscopic fibres that can be breathed in. For someone who asthmatic, this is not a good thing and could cause big issues with their breathing. Good air quality is always better for those who have asthma. If you want to go with carpet, the best kind for allergies and asthma is wool.
2 - Are there plans for kids and pets?
Kids and pets can be hard on flooring. The best kinds of flooring for kids and pets would be tile, laminate, vinyl, and synthetic fibre or polyester carpets. All of these options are the best for cleaning up spills and stains that naturally come along with pets and kids.
3 - Are you somewhere where there is high humidity or moisture?
Humidity and moisture from a room such as your bathroom or your kitchen could be hard on certain types of flooring. Wood can expand and be easily damaged by a very moist atmosphere. Laminate does much better and the best two would be vinyl or tile. These will be least affected and if you have wool in a high humidity environment, wool in these kinds of conditions allow bacteria and molds to form over time.
4 - What should you get for an underlay?
Don't go cheap on the underlay. If you go with a thinner and cheaper underlay because you think it's not important, think again. Underlay is vital to how your floor feels when you walk on it. If you decide to not get a quality underlay, your floors will be very hard to walk on and very unforgiving on your feet. A quality underlay will also help your floor last longer. Make sure you get a quality underlay and your feet and wallet will thank you in the long term.
5 - What flooring is more economical?
The flooring that is the cheapest does not mean it's quality, however, you can have some quality flooring that goes on sale. Be sure you don't think "cheap" when it comes to flooring. Where you walk and how your flooring looks with the rest of your house is important. Long-lasting floors are usually not cheap. Often you can find some great quality floorings at a good cost.

There are other things to consider, such as what color or stain to choose along with how to clean your flooring properly. A floor can get dust and grime build up over time and carpets can build up with dust, dander, and allergens. Do you DIY your flooring or do you go with one of Calgary's flooring installers? There are many mistakes one could make when installing a carpet… It is generally a good return on investment for the flooring to be installed by professionals.

Avoid the mistakes that others make when installing flooring and be sure to review this again as a guide before you go carpet shopping around Calgary flooring companies.
Hardwood flooring is so great to have. I remember when we struck gold when I was helping a buddy renovate and flip a couple of his houses. We found hardwood under the carpet in both homes and ended up sanding them, staining them, and varnishing them. The rest of the house was already renovated but when we finished the hardwoods, the home looked 10 times better than we ever thought it would be and created that wow factor that helped us easily sell the home.

Here are 4 of the top benefits of hardwood flooring for your consideration…
1 - Hardwoods simply look amazing
Hardwood flooring can give your home a classy, elegant look or a rustic look and, because hardwood flooring is so versatile in all its styles, there is a type of hardwood that will go with any overall look you are wanting to achieve in your beautiful home.
2 - Hardwood floors hold up for a long time
Durable flooring is important. If you do not have durable flooring, you will end up with flooring that you paid a decent amount for and not be able to enjoy it for a very long time. The nice thing about hardwood is that you don't need to worry about its durability. Hardwood floors will last and are a staple piece of the selling factor if you ever decide to put your home back up on the market.
To make sure your hardwoods don't get scratched and scuffed, be sure you put an area rug where pets could scratch it and ensure you and your guests always remove their shoes at the door. Vacuuming is important as well… the more often you get on top of any small pebbles or sand and dirt, the better shape your floors will stay.
Calgary hardwood installers can tell you what you need to know about underlay for your hardwood flooring. Do not cheap out on your underlay. If you do, there will be no give and your feet will not be as happy. Investing in good underlay is important for your feet and will also keep your hardwoods lasting longer.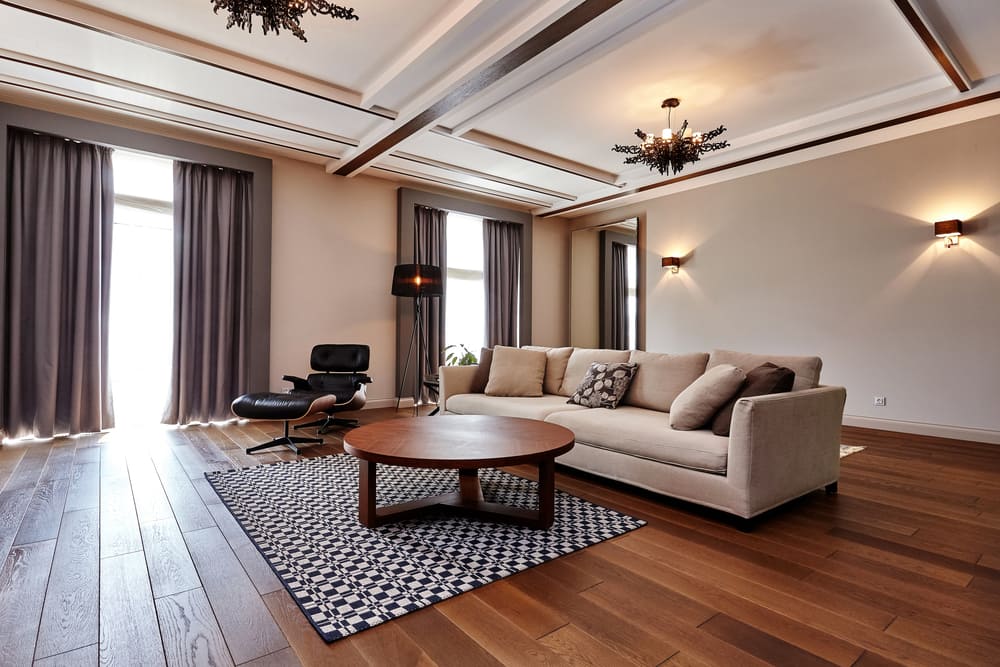 3 - Hardwood flooring is safe first
Some floors will hold onto and grow harmful bacterias, dust, and debris. These don't easily come out of carpets with a vacuum. To make sure you stay on top of these, you will want to ensure you get your carpets are cleaned every six months.
Carpets are notorious for these issues and high maintenance upkeep schedules. With a hardwood floor, all you need to do is ensure you sweep, vacuum, and mop… very easily for cleaning and maintenance.
All the harmful things mentioned above get into the air and can cause problems with breathing and are very hard on someone who is asthmatic. Hardwood flooring is the best choice for those with allergies and asthma.
4 - There are many styles of hardwood to choose from
Hardwoods have many styles available. You will for sure find a great match with the rest of your home. There are thin planks to thick planks, longer planks, and shorter planks. There are so many different styles and colours, you will be surprised when you are checking out different hardwood installers in Calgary.
Besides the above, hardwood floors sound much nicer, give a sense of class, rustic, or elegant appeal that you may be looking for and they are timeless. Even if you decided to remodel in 20 years, you could always restrain your hardwood floors for a new look.
If you've decided to install new tiles in your home, you're likely doing a ton of research on the look you want, the installation process, and the cost. In your search, you'll come across some tips that include DIY tiles to save money. But, just because you can install tile yourself, doesn't mean you should. There are always pros and cons to each method you choose, and it's important to understand every aspect so you can make an informed decision. This article details why you should hire professional tile installation in Calgary, and some of the benefits an expert can provide.
Time and money
While yes, you can save a ton on labour costs if you choose to install the tiles yourself, consider the process and the learning curve. You'll need to purchase the right equipment, watch videos, and make sure you know exactly what you're doing before the installation. In the end, this can cost you more time and money than hiring a professional - especially if an issue arises or you make a costly mistake.
On the other hand, hiring a professional in Calgary to complete your tile installation means that you're working with an experienced individual who can complete the job faster. They'll have all the tools and equipment needed, will know the best way to prep your space, and can save you money by giving you an accurate estimate of how much tile is required.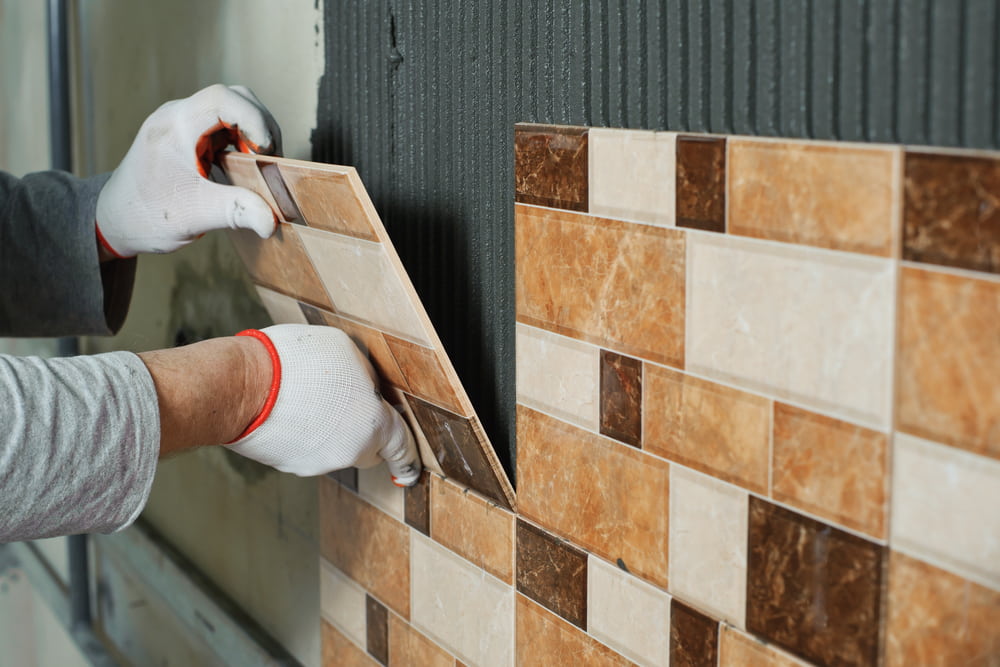 Helps you avoid issues
Professional floor installers have the certification and skills needed for the job. Because they work in their craft everyday, they know what issues to expect in advance, how to avoid them, and the best solution if a problem arises. While DIY tile installation may look straightforward at first, undertaking a large project such as this can come with many challenges.
Consider how you'll navigate awkward areas, uniquely-shaped tiles, and warping. Hiring professional tile installation in Calgary will help you avoid these problems and provide you with a quality install that will last for years to come.
You'll have access to the latest home trends
Often, big box stores offer tiles that are a few years behind on the latest home trends and material. Smaller flooring shops in Calgary that offer floor installation are well-versed on the latest designs and styles that will elevate the aesthetics of your home. One of the benefits of this is that your home's value will increase if the installation is done well and the choice of tiles are in-line with modern trends.
Working with a smaller flooring supplier also means that you're not limited to what the big box stores have to offer. You'll have an opportunity to work with a flooring professional who can guide you through the process.
There's nothing like the warmth and comfort of carpet under your bare feet. It's one reason why carpet is one of the most popular flooring options for areas like the bedrooms, stairs, a den, or a developed basement. Without proper care, however, the soft and cozy feel of your carpet can quickly become compact and look less than pleasant. Thankfully, there are ways you can keep your carpet looking brand new and avoid a trip to your Calgary carpet store for a replacement. Here are a few tips that will help your carpet last longer.
Avoid walking on carpet with shoes
Shoes carry a lot of dirt and debris, and carpet is a magnet for dirt and debris. While a quick run to the living room for something you've forgotten before you leave the house won't hurt, it's best to avoid consistently walking on your carpet with shoes on.
Vacuum regularly
One of the best ways to keep your carpet looking brand new is to vacuum regularly. While you don't have to vacuum everyday (we do recommend spot cleaning with a hand vacuum daily), try to vacuum at least once a week. You can also keep odours at bay with a sprinkle of baking soda before you begin vacuuming.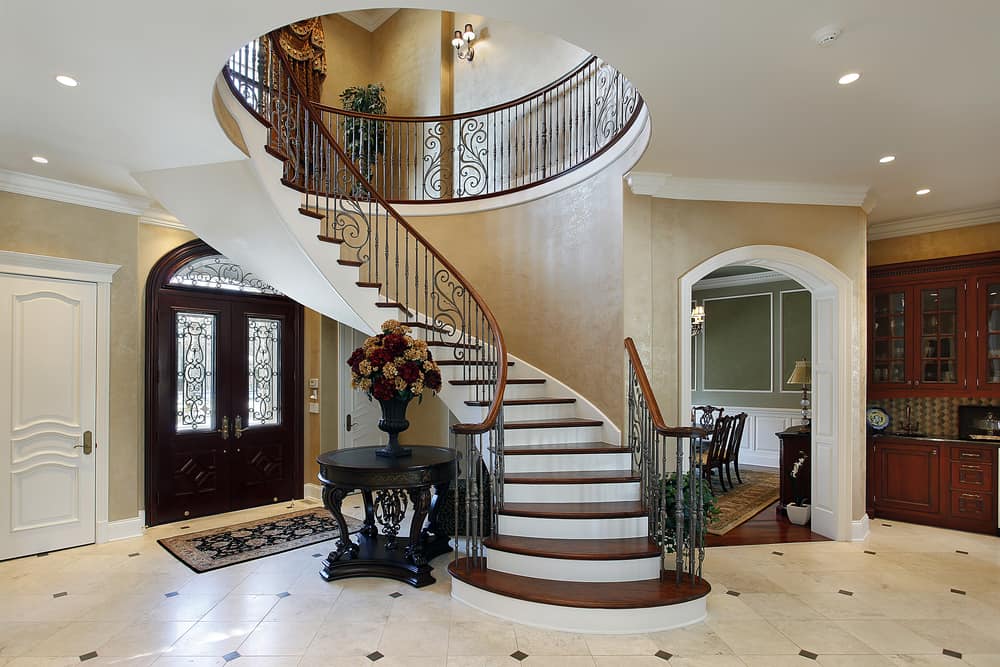 Clean spills as soon as possible
Anything that's left on the carpet for too long will stain, so the quicker you clean up a spill, the better your odds of it being completely removed. To safely remove a spill without spreading it:
Blot the spill with a dry towel
Avoid rubbing back and forth on the area, as this can make the spill go deeper into the carpet
Apply carpet stain remover on the area and let sit for the amount of time specified on the bottle
Remove the stain remover, again blotting gently
Regular deep cleaning
To extend the life of your carpet, schedule a professional clean at least once a year. Choose a company that uses non-toxic cleaning agents that leave no residue on your carpet. Professional products and equipment reach deep down into the carpet for a thorough clean. Once dry, you'll be pleasantly surprised at how fresh, clean, and extra soft your otherwise matted down carpet feels!
If your carpet is extremely damaged or has a large and unsightly stain, it may be time to replace it altogether. Our representatives at our Calgary carpet store can help you choose from different materials, colours, and thickness of carpet that matches your home's aesthetics.
With Calgary being so sunny, you will want to know some things to keep your hardwoods in great shape after your floor is installed. You will want to ensure you maintain them well for you and your guests' enjoyment.
Hardwood stores in Calgary are very aware of the amount of damage the sun can do to hardwood floors over time, considering Calgary has some of the most sunshine per year in North America.
Summer increases the number of hours that the bright sun will shine on your floor. UV rays can also damage and wear down hardwood floors and cause them to become darker or lighter, and in summer, when the air conditioning is not running, on hot days, sunlight can turn your home into the inside of a stove because of how well wood absorbs heat.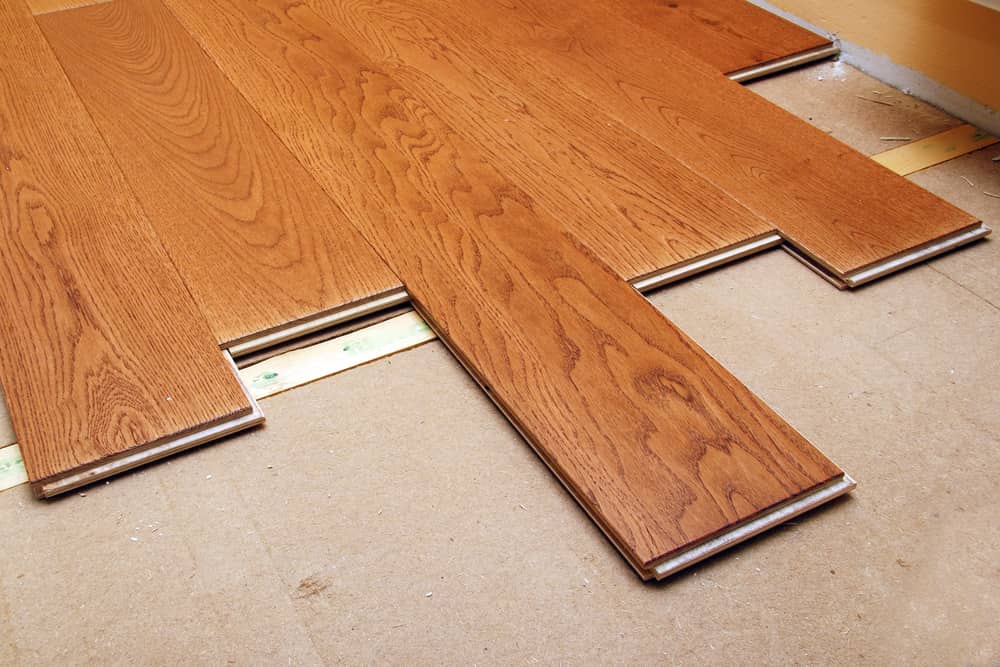 The sun shining on your hardwood floors over time can cause your floors to become really stained.
If you do not want your floor stain to age prematurely due to sun damage, you could try moving your furniture during the summer months to create a shadow where the sun usually hits the floor.
If you follow the above tips and invest in a good dehumidifier, this will keep the relative humidity in your home stable, which means less humidity in the air.
In addition, your air conditioning system also plays a key role in maintaining the ideal humidity range for your wood floors. Consider turning on your air conditioning at peak times in hot and humid weather. Air conditioners naturally will lower the humidity in your home and play a crucial role in maintaining an ideal humidity range on your wooden floors, but they can and should be turned off at any time of the year.
Keeping the humidity in your home stable all year round is one of the best ways to prevent moisture and will keep your wood floor in top shape.
By stabilizing the relative humidity in your home, you can help reduce the number of cracks and separations that occur naturally. The best way to control the gaps in your hardwood floor is to do your best to keep the humidity in the house the same throughout the year.
If your hardwood floors are properly maintained, you can serve your home well and make it look beautiful for many years to come. How you care for your hardwood floors depends on the season and climate you live in.
Besides controlling the humidity levels in your home, you can keep hardwoods in the best shape through the summer with these next few tips.
You should vacuum your hardwood floors often to ensure you get the dirt out from the cracks between the boards. Over time, the dirt in these cracks can begin to form a residue that can be difficult to get out of the gaps.
Wash your floor with water and vinegar or a certified wood floor cleaner. Do not use any bleaching agents or harsh chemicals. The sunshine can amplify the effects causing worse damage.
Be sure to always remove any spills or stains right away. You do not want to spill something and give it any time to seep between the floorboards. If you do, it can warp the edges of the hardwood.
Keeping your floors clean is not hard to do, especially if you can keep on top of it. Put down tough-bristled mats to wipe your shoes on before walking on the floor, and check your shoe tread for any rocks that could get lodged in them.
Rather than wear your footwear in the house, It is better to take off your shoes at the door. Always ensure you sweep, dry-mop, and vacuum every week, and when the floor starts to look dull, get into all the nooks with a wet mop and trusted solution.
If you follow all these tips, your hardwoods will remain intact and beautiful for years to come.
When you go to buy a carpet it can be both an exciting yet overwhelming experience if you are not sure what you are looking for. There are so many carpets that you can choose from that would suit many different environments. It is important to consider your needs when you go to buy a carpet. It depends on how the carpet is used, the amount of foot traffic, or if you have children or pets.
There are so many considerations when it comes to buying a carpet such as a carpet's colour, the carpet's durability, how it feels on your feet, what it is used for, etc…
Here are 5 tips you should know before you go searching for your next carpet.
1 - Know the materials that you can choose from.
There are many different kinds of fibers and each has its benefits and different features.
Wool absorbs 30% of its weight in moisture and won't feel damp.
Nylon keeps its shape well, has incredible fiber strength that doesn't crush under pressure, and doesn't stain easily.
Polyester is great for the cost, amazing for pets and children due to its stain-resistant ability. It comes in many great colours.
Polypropylene is water-resistant and because of its synthetic nature, it does not hold onto smells.
2 - The carpet underlay makes a difference.
Don't cheap out on purchasing a quality underlay for your carpet. The underlay can really make a big difference in how comfortable your carpet is to walk on. A cheap underlay could cause your carpet to wear out more quickly. Carpets are not cheap. It is important to get a good underlay for your carpet if you want to protect your investment.
3 - Have your carpet professionally installed.
If you're the DIY (do it yourself) kind of person and you haven't installed carpet before, there is a lot that goes into ensuring the carpet is installed correctly. It's happened many times where someone measures the square footage of a room and ends up buying the wrong size carpet. The professionals best understand how to fit a carpet to the room's dimensions so have a professional come to measure the rooms so the carpet is cut for your exact specifications.
4 - End of roll deals.
If you need to only cover one or two rooms there are ways you can save money by finding an end-of-roll deal. These are the pre-cut pieces that come off the end of a carpet roll. The downside is you can only buy what is being offered for pre cut carpets. The upside is you can save some money and often find a carpet to fit the room you may need it for.
5 - Know the fiber strength.
Not all carpets are created equal. Consult with your carpet experts to understand what type of carpet you will want to purchase in accordance with your needs. It depends on your environmental elements and what carpet you might need for those needs.
Buying a carpet shouldn't be an overwhelming or daunting process, rather a fun and exciting process. There are many great feelings in life but one of the best ones is the feeling of a new carpet under your feet. Now that you know what to look for, and what questions to ask, you should be able to enjoy the process of buying your new carpet.